BNP's Commitment to Religious Harmony Requires More Than Words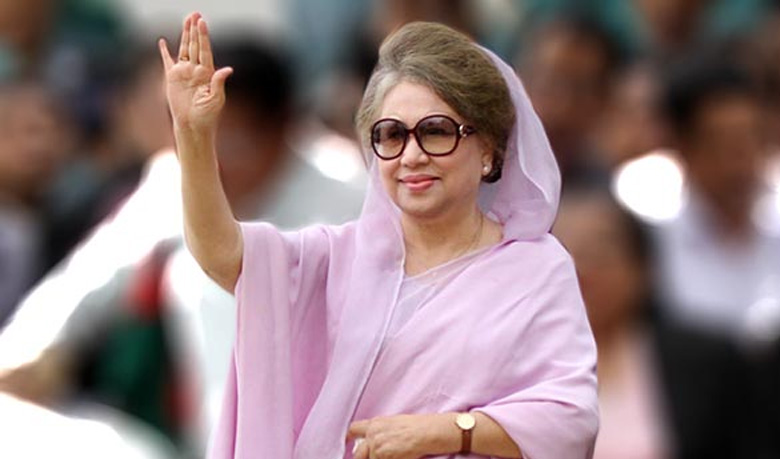 Bangladesh Nationalist Party (BNP) Chairperson Khaleda Zia said today that her party doesn't believe "in the division of religious minority and majority," and that the BNP has "always tried to protect religious harmony and the dignity of all religions, and will do so in the days to come." The BNP leader's words are welcome, especially as Bangladesh has suffered what appears to be yet another Islamist terror attack. But what Bangladesh desperately needs right now requires more than mere words.
Today's remarks are not the first time that the BNP leader has claimed that her party supports religious harmony. She made similar remarks in 2014, and the year before she told leaders of Bangladesh's Hindu community that, "every religion has equal right and all are citizens of Bangladesh."
Unfortunately, the same year that Khaleda Zia was espousing support for a secular state, she was also directing her party to support the demands of Islamist extremist group Hefazat-e-Islam and BNP activists carried out attacks on Hindu villages. The latter were done in coordination with activists of Jamaat-e-Islami, the Islamist extremist group with whom the BNP has forged a political alliance.
The BNP says that it's alliance with Jamaat-e-Islami is purely one of political opportunism and not ideological, but some BNP leaders have expressed concern that the party has become "Jamaat-centric." Either way, it is giving space to Islamist extremists who threaten the country's founding principle of secularism.
Bangladesh needs political leadership that goes beyond mere words. Khaleda Zia should take the opportunity to demonstrate that her party represents the country's founding principles by ending its alliances with extremist groups and putting forth a detailed plan of action for defending the rights of all Bangladeshis, whatever their religion.