Jamaat-e-Islami's Condemnation of Niloy Neel's Murder Rings Hollow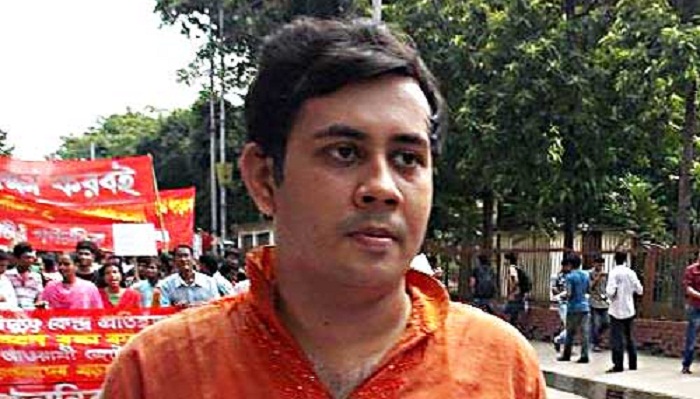 Following the murder of Bangladeshi blogger Niladri Chottopadhay (alias Niloy Neel) earlier this month, Jamaat-e-Islami Bangladesh (JI) issued a press release condemning the act and blaming the government of Bangladesh for failing to protect the public from "the real killers." While JI publicly condemns the Niloy Neel's murder, however, it is ignoring the impact of its own policies and the actions of its supporters in facilitating Islamist  terrorism.
Jamaat-e-Islami has openly supported "exemplary punishment" for bloggers including death "for maligning Allah, Islam and Prophet Muhammad (Peace Be Upon Him) and smear campaigns against Muslims." Additionally, members of Bangladesh Islami Chhatra Shibir, Jamaat-e-Islami's student wing, published a list of bloggers they considered anti-Islam on social media.
At the third meeting of the committee on 31 March, an Islamist organisation called Anjuman Al Baiyeenat handed over a "list of 56 atheists."  At the same time, Jamaat-Shibir-run Facebook page "Basherkella" published a list of 84 bloggers. This list also included the names of 56 atheists prepared by the Al Baiyeenat.
Niloy Neel's murder was an act of terrorism claimed by al Qaeda in the Indian Subcontinent (AQIS), but it is no isolated incident. Rather, it is only the latest outcome of the growing threat of Islamist extremism in Bangladesh. While the government of Bangladesh should do more to counter this threat, Jamaat-e-Islami needs to recognize that its policies and the actions of its supporters are fueling the problem in the first place. Until then, Jamaat-e-Islami's condemnations of these acts will continue to ring hollow.