Shiv Sena's Extremist Rhetoric Makes India Less Secure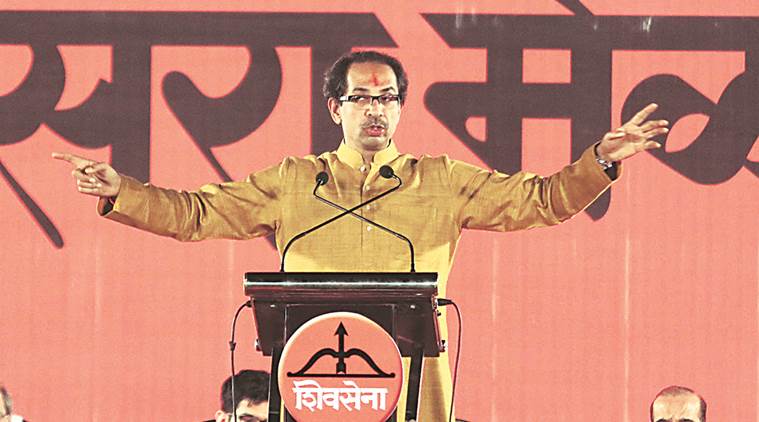 At a recent gathering in Indore, Rashtriya Swayamsevak Sangh (RSS) chief Mohan Bhagwat floated a slightly softer version of the group's typically hardline Hindu nationalism by suggesting that, in his view, "Hindu" does not necessarily refer to those who subscribe to a specific religion, but "all those who are the sons of 'Bharat Mata' (Mother India), descendants of Indian ancestors and who live in accordance with the Indian culture." The RSS leader called on all Indians to rid themselves of "discrimination on any grounds."
In response, the far-right Hindu nationalist group Shiv Sena published an editorial suggesting that non-Hindus should leave the country.
"The RSS chief says like Hindus, India belongs to others as well. The Shiv Sena chief says India belongs to Hindus first and others later, because there are more than 50 countries for Muslims," the Sena said in an editorial in party mouthpiece 'Saamana'

"Christians have countries like America and (in) Europe. Buddhists have China, Japan, Sri Lanka and Myanmar. Hindus do not have any country except this.
This assertion is based on a false premise. The United States is not only not a "Christian" country, it boasts a growing population of over 2 million Hindus. The Chinese state has been officially atheist since at least the Cultural Revolution of the 1960s, and even today has a tenuous relationship with Buddhism. Japan, too, takes a secular approach to religion. The list goes on.
In fact, Shiv Sena's suggestion that non-Hindus do not belong in India appears to be an even more extreme position than that of the Indian bete noir and Pakistani hardline Islamist group Jamaat-ud-Dawa, which "appears to have no problem with Hindus in Pakistan per se, rather with Muslims who ape their affectations."
India is home to hundreds of millions of Muslims, Christians, Buddhists, and other non-Hindu religious observers. Far from securing peace, Shiv Sena's extremist rhetoric actually plays directly into the hands of the very Islamist extremists they claim to be against by "reinforcing their anti-Indian rhetoric, adding to regional instability." If Shiv Sena and similar groups truly want to protect India's Hindus, they would learn from the countries they claim to admire – countries like the United States, Europe (sic), and Japan – and embrace a secular ideology that emphasizes citizens' common interests, not their personal religious beliefs.