Malik Ishaq's Death And Its Implications For the Pakistani State
Notorious terrorist leader Malik Ishaq was killed on Wednesday in a firefight between Pakistani police and over a dozen Islamist militants. Ishaq was the leader of Lashkar-e-Jhangvi (LeJ), a militant anti-Shia organization. He has been implicated in dozens of cases and is believed to be responsible for the deaths of hundreds of Shia in Pakistan. While many will breathe a sigh of relief at Ishaq's demise, the facts surrounding his life and death actually highlight serious failures on the part of the Pakistani state to combat terrorism within its borders.
Despite having been arrested and charged multiple times in terrorism cases including the 2009 attack on the Sri Lankan cricket team, Malik Ishaq was almost never convicted by Pakistani courts. To the contrary, he was repeatedly acquitted by courts citing a lack of evidence. When he was released, he was often greeted by crowds of adoring supporters including "moderate" clerics like Tahir Ashrafi, Chairman of the Pakistan Ulema Council (pictured below).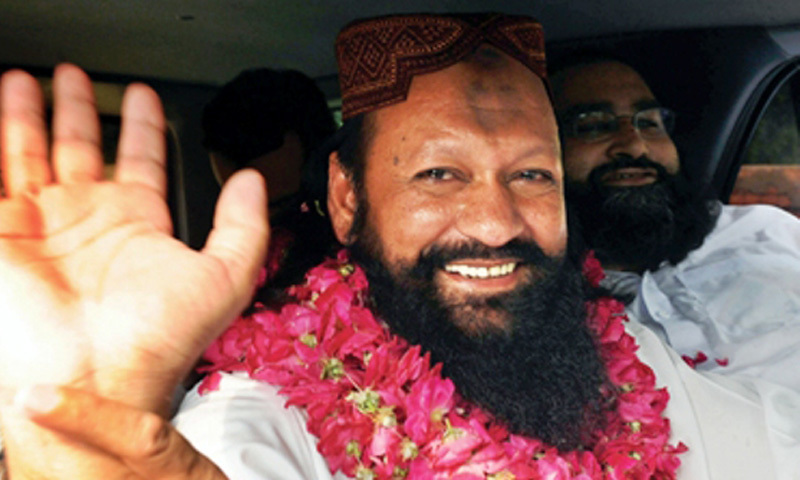 This is crucial context for understanding Malik Ishaq's death at the hands of Pakistani police: Despite being repeatedly arrested, the state was seemingly incapable of actually convicting him.
And the failure to convict Malik Ishaq is an indictment of more than just Pakistan's judicial system. When releasing Ishaq, Pakistan's courts repeatedly cited a lack of evidence. Gathering evidence is not the purview of the courts, but of Pakistan's security agencies. Here the blame is often attributed to a failure on the part of Pakistan's police, but this is merely shifting attention away from Pakistan's actual security apparatus.
Over the past few months, Pakistan's armed forces have spared no effort against a secular political party, the Muttahida Quami Movement (MQM), carrying out paramilitary raids of party offices, gathering intelligence, and filing terrorism cases against the party's leaders. Concurrently, the Pakistan Army's Inter-Services Public Relations (ISPR), its influential communications service, has been carrying out a media campaign to turn the public against the MQM. This demonstrates that when the armed forces are so inclined, they have the means to act against groups. In the case of Malik Ishaq, similar efforts do not appear to have ever taken place.
Neither is Malik Ishaq's death likely to result in much of a change. In fact, by killing Ishaq without convicting him and dismantling his terrorist organization, the threat of sectarian militancy may have worsened. Ishaq's group, the LeJ, was born of another terrorist group, the Sipah-e-Sahaba, in the mid-1990s along with another organization, the Ahle Sunnat Waljamaat (ASWJ), both dedicated to an anti-Shia mission. Even though he was able to avoid conviction, Malik Ishaq and LeJ developed a reputation as ruthless killers. ASWJ, on the other hand, has been much more sophisticated in protecting its reputation.
Like LeJ, ASWJ has been implicated in terrorist attacks targeting Pakistan's Shia community. Unlike Malik Ishaq, ASWJ's leader, Ahmed Ludhianvi, has carefully cultivated a softer image as a political reformer, even being briefly granted a seat in Pakistan's National Assembly before Pakistan's Supreme Court suspended the notification. There are also reports that ASWJ has established electoral alliances with mainstream political parties.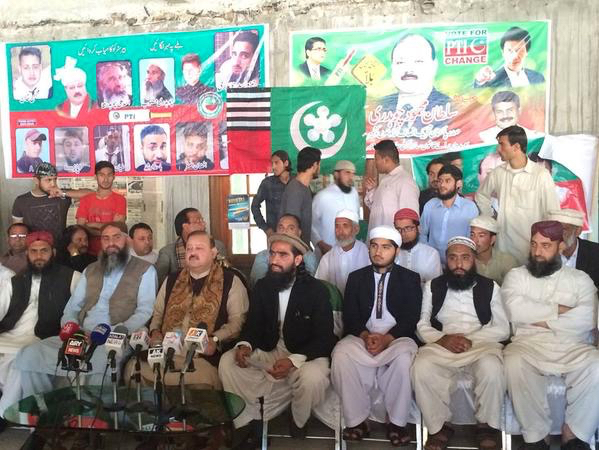 Malik Ishaq may have been reviled, but he reportedly began receiving monthly payments from the Punjab government after the PMLN came to power in 2008. In this context, Malik Ishaq's death may create a new opportunity for Ludhianvi to advance a softer image for anti-Shia terrorist groups much in the same way that Hafiz Saeed has been able to effectively cultivate the image of Jamaat-ud-Dawa in a way that makes it much harder for the state to circumscribe.
Some analysts are suggesting that Malik Ishaq's death may have been the result of an "encounter" killing, or a staged shootout, that signifies Pakistan's oft-spoken resolve to eliminate terrorism and sectarianism from the country. But the facts are not as comforting. Pakistan's military and intelligence apparatus remains focused on operations against Tehreek-e-Taliban militants in Waziristan, ethnic separatists in Balochistan, and secular political parties in Sindh while virtually ignoring the growing threat of sectarian militancy while political parties empower sectarian groups by negotiating alliances as part of an electoral strategy. Malik Ishaq may be dead, the but threat of sectarian terrorists will continue to grow until the Pakistani state decides to stop it.