BNP's Statement Denying Existence of Extremism Does Not Build Confidence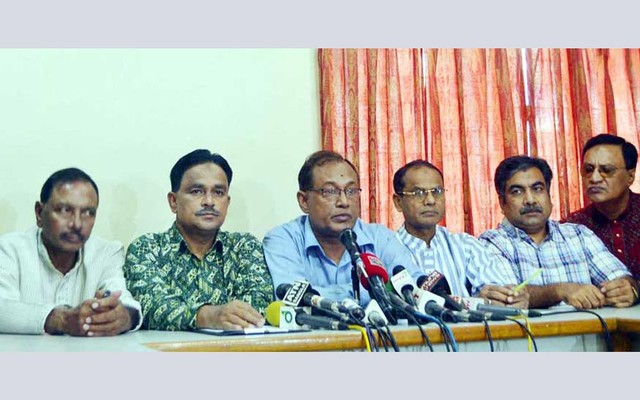 Bangladesh Nationalist Party (BNP) leadership were the victims of what could be one of the worst examples of bad timing in recent memory. During a press conference at the party's Nayapaltan central office on Monday, BNP spokesperson Asaduzzaman Ripon told the media that militancy and extremism do not exist in Bangladesh.
" We (BNP) have been saying this from earlier that the government's propaganda about militancy will sure to damage the reputation of our country, and its already happening…There is no extremism or militancy going on in our country."
Shortly after giving this statement, three unidentified militants shot and killed Italian citizen Cesare Tavella from a motorcycle on the streets of Dhaka. The Islamist terror group that calls itself "Islamic State" claimed responsibility for the killing.
Though BNP had no way of predicting that Cesare Tavella would be murdered by extremist militants, claiming that "there is no extremism or militancy" going on in Bangladesh is an indefensible position for a national political party. As Dr. C. Christine Fair and I explained in our recent report, Think Again: Islamism and Militancy in Bangladesh, extremism and militancy present a significant threat to that country. Western countries like the United States ignore this threat at our own risk, but the stakes are obviously much higher for those who want to govern the country.
In making this statement, the BNP was clearly trying to downplay the seriousness of the threat of militancy and extremism in order to assuage the fears of the Australian cricket team. Denying obvious realities, such as the threat of Islamist extremism and the networks of militant groups in Bangladesh, does not build confidence in the political leadership's willingness or ability to tackle this crisis.  BNP Spokesman Asaduzzaman Ripon told reporters that,  "the government's propaganda about militancy will sure to damage the reputation of our country." What is really damaging to one's reputation, though, is the message that political leaders are unwilling to admit that there is a problem in the first place.