ISIS In Bangladesh: Are We Missing the Forest For the Trees?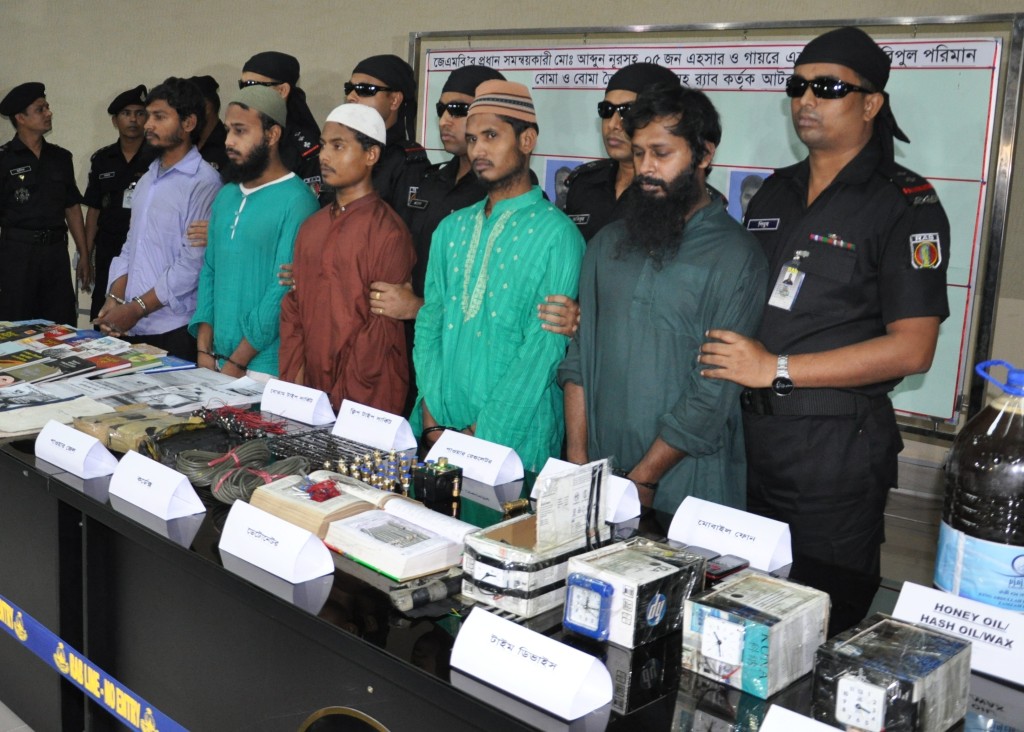 The killing of Cesare Tavella as he was jogging home from the American International School in Dhaka last month, an act claimed by alleged Islamic State (ISIS) militants, sent shockwaves through the diplomatic corps in Bangladesh. In response, Western Embassies have restricted diplomats' movements and schools and social clubs frequented by foreigners temporarily closed. A few days later, ISIS again claimed responsibility for killing another foreigner, Japanese citizen Hoshi Kunio in a village in the northern district of Rangpur. While investigations as to whether ISIS was actually responsible for these attacks are ongoing, it is important not to forget that whoever carried out these two attacks, militant extremism is not a new phenomenon in Bangladesh, and for at least the past year, transnational jihadi groups have been openly discussing operations to overthrow Bangladesh's secular democratic government.
Bangladesh's Prime Minister Sheikh Hasina and independent security analysts such as former Bangladesh Army Brigadier General Shakhawat Hossain have expressed doubt that Islamic State itself actually carried out the attacks, but that does not mean that the fourth largest Muslim country has been off the radar of transnational extremist groups. As the former General told BBC,
"Every underground [Islamist] outfit has some sort of interconnection because they share the same ideology."
Ignoring the shared ideology of Islamist groups risks serious policy mistakes such as tolerating or even supporting violent extremist groups that appear to be aligned with a near-term strategic goal. Examples of such shortsightedness can be found the US support for the Afghan Mujahideen against the Soviets during the 1980s, and Pakistan's support for groups like Lashkar-e-Taiba in Kashmir. Much to its credit, Bangladesh has employed a zero-tolerance policy towards extremist groups in recent years, recognizing the threat that these groups pose. This crackdown has significantly reduced fatalities, and likely prevented the country from going down the same tragic path as some of its neighbors.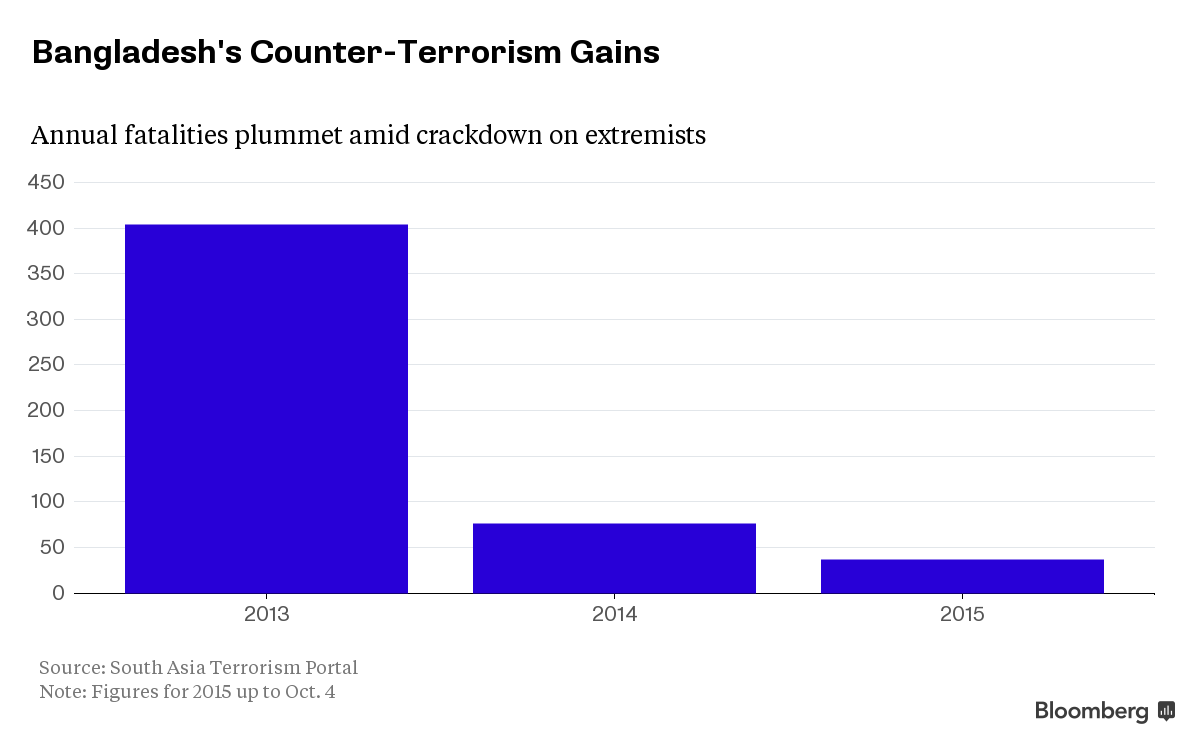 Despite these gains, Islamist militant groups remain determined to spread their violent ideology in Bangladesh. Recent issues of Azan magazine, a jihadi magazine believed to be published in Pakistan, include statements by al Qaeda leader Ayman al-Zawahiri specifically condemning the democratic government of Bangladesh as a Western puppet.[1] The Islamic State's magazine, Dabiq, describes Bangladesh as a "taghuti and racist regime." Taghuti is an Arabic term meaning "to rebel" which is used in Islamic theology to describe idolaters.[2] Ihyae Khilafat, a digital magazine published by the Tehreek-e-Taliban in Pakistan, extols the virtues of fighting jihad in Hind, which it defines as "a very large area in which today includes Pakistan, Kashmir, India, Bangladesh, Bhutan, Nepal, Maldives, Sri Lanka, [and] Burma."[3] Another al Qaeda magazine, Resurgence, includes a lengthy call to action for jihad agains the government of Bangladesh, accusing Prime Minister Sheikh Hasina and her secular Awami League party of trying to "eliminate every trace of Islam" and turning Bangladesh into "an Indian outpost." The author calls for Muslims to "organize ourselves for a popular and inclusive intifada" to replace the secular democratic government with an Islamist theocracy.[4] Pakistan-based Lashkar-e-Taiba has been expanding into Bangladesh for several years, including a recent surge in activity to indoctrinate and recruit new militants from Rohingya refugee camps.
Despite these clear warnings, too many remain complacent, choosing to believe that Bangladesh remains somehow immune to the violent strand of religious extremism that has wreaked such destruction in neighboring countries. The day Cesare Tavella was killed, officials from the Bangladesh Nationalist Party (BNP), the country's largest opposition party, held a press conference where they declared that "there is no extremism or militancy going on in our country," a patently absurd notion.
Whether or not ISIS specifically is responsible for the murders of Cesare Tavella and Hoshi Kunio, the killings of four bloggers earlier this year and the arrests of al Qaeda militants in counter-terrorism operations by the government demonstrate that Bangladesh is facing a clear and imminent threat by radical Islamists. Neither is the extremist threat a new phenomenon, a response to opposition parties being displaced after recent elections or the International Crimes Tribunal (ICT) trying accused war criminals in Bangladesh. In fact, extremism has been creeping into Bangladesh for over a decade.
Ten years ago, it was the BNP, not the Awami League, in power, and troubling similar concerns about rising extremism were making headlines. Judges were being targeted for assassination and it took an incident in which hundreds of bombs were simultaneously detonated across Bangladesh as a show of force by extremist militant group Jamaat-ul-Mujahideen Bangladesh (JMB) before the BNP government was willing to acknowledge that extremist militants presented a serious threat.  One BNP lawmaker went so far as to tell BBC that the then-governing coalition's appeasement of extremist groups had led to their rise.
Following the recent murders in Bangladesh, the US Embassy in Dhaka released a travel warning citing "information that terrorist groups in South Asia may also be planning attacks in the region, possibly against U.S. government facilities, U.S. citizens, or U.S. interests." US Ambassador to Bangladesh Marcia Bernicat this week praised Bangladesh Prime Minister Sheikh Hasina for taking "a zero tolerance approach to terrorism" while warning that, "we should never underestimate the enemy." Islamist terrorist groups in South Asia have been openly talking about their plans to expand their terror operations in Bangladesh for well over a year now, and they are following a trail that was blazed over a decade ago. Effectively defeating this threat requires not only vigilance, but a clear understanding of the historical context in which it has developed. Anything less could leave us missing the forest for the trees.
---
[1] al Zawahiri, A. (Winter 2014). "On Bangladesh and the Situation of the Muslim Ummah". Azan. Issue 5.
[2] ash-Shamali, Abu J. (2015). "Al Qaeda of Waziristan". Dabiq. Issue 6. pg 46.
[3] al Britani, Abu O. (2014). "Why? I chose to join Jihad-e-Pakistan". Ihyae Khilafat. October 2014. pg. 40.
[4] Ahmed, S. (October 2014). "Bangladesh at the Crossroads." Resurgence. Issue 1. pg. 79.