Jamaat-e-Islami, al Qaeda, and Secularism in South Asia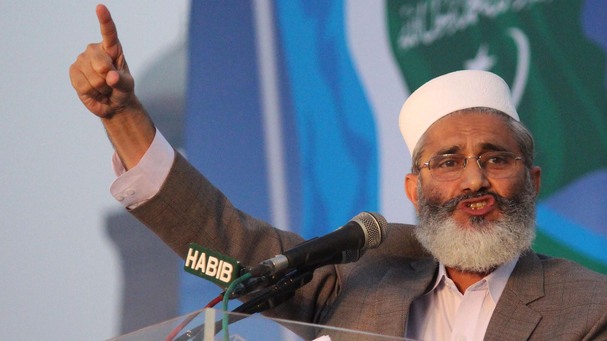 Last year, al Qaeda called for jihad against the government of Bangladesh, accusing Prime Minister Sheikh Hasina and government of trying to "eliminate every trace of Islam" from the country, and turning Bangladesh into "an Indian outpost." Al Qaeda called on Islamists to "organize ourselves for a popular and inclusive intifada" to replace Bangladesh's secular democratic government with an Islamist theocracy.
Now, using striking similar language, another global Islamist group is echoing al Qaeda's call. Last week, Sirajul Haq, the head of Jamaat-e-Islami in Pakistan called on Imams and clerics to urge Islamists to unite against the "pro-India government" in Bangladesh, and accused Bangladesh's Prime Minister of victimizing "those resisting Indian influence" in the country.
He went on to criticize his own Prime Minister, Nawaz Sharif, for recently saying that Pakistan's future lies in liberal democracy.
"Nawaz Sharif can go to India or Bangladesh if he likes liberalism and secularism," he said, adding that the people could lay down their lives, but would not accept liberal and secular Pakistan.
The leader of Jamaat-e-Islami in Pakistan vowed that his organization would carry out an Islamist revolution and "instead of making US and Europe model we will establish an Islamic welfare State on the pattern of Madina," presumably a reference to 7th century Arabia during the life of the Prophet Muhammad.