Pakistan People's Party Seeks Collaboration With Islamists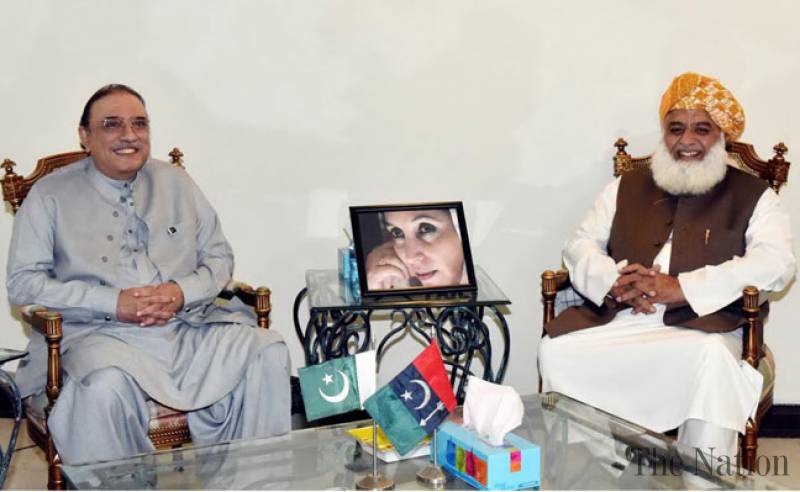 While Pakistan reels from the spread of religious extremism, the latest example being the murder of a university student by an extremist lynch mob, one of the country's largest secular parties is looking to make an alliance with a pro-Taliban Islamist party.
Earlier this week, former Pakistani president and the head of the Pakistan People's Party (PPP), Asif Ali Zardari, met with Fazlur Rehman, the head of the Jamiat Ulema-e-Islam-Fazl (JUI-F) to discuss an electoral alliance for next year's elections.
Fazlur Rehman has been an outspoken supporter of the Afghan Taliban, and his party recently extended an invitation to the Taliban "to join JUI-F and achieve their objectives."
Asif Zardari's son, PPP co-chairman Bilawal Bhutto, recently claimed that his party is fighting religious extremism, but seeking to collaborate with Islamists like Fazlur Rehman and his JUI-F, an openly pro-Taliban organization, raise serious questions about the limits of the PPP's willingness to oppose the spread of religious extremism.