Jamaat-e-Islami Terror Camps in Bangladesh? New Book May Offer Fresh Insights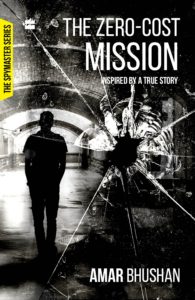 Jamaat-e-Islami, an Islamist group that seeks to transform the world into its imagining of a global Islamist theocracy, is best known for its attempts to exploit democractic norms to advance its agenda. The group, often compared to the Muslim Brotherhood, fields candidates in elections, raises funds through charity fronts, and openly supports international jihad alongside Foreign Terrorist Organizations such as Jamaat-ud-Dawa and Hizbul Mujahideen. Despite all this, Jamaat-e-Islami's role in global jihad is often downplayed or overlooked, largely thanks to well-funded public relations and lobbying efforts that seek to paint the group as a benign "conservative political party." A new spy thriller, however, may shed new insight into Jamaat-e-Islami's dark underbelly.
Published by Harper-Collins, Amar Bhushan's The Zero-Cost Mission tells the story of covert actions by R&AW – India's premiere intelligence agency – to take out Jamaat-e-Islami terror camps operating inside Bangladesh. While Bhushan acknowledges that names and details have been fictionalized to protect sources and methods, the publisher notes that the story was "inspired by a true story." Jamaat-e-Islami's campaigns of violence against non-Muslims in Bangladesh are well documented in media reports, but Bhushan's book may offer a fresh look inside the group's transnational terror operations.