Can a political maverick free BNP from its ties to Jamaat-e-Islami?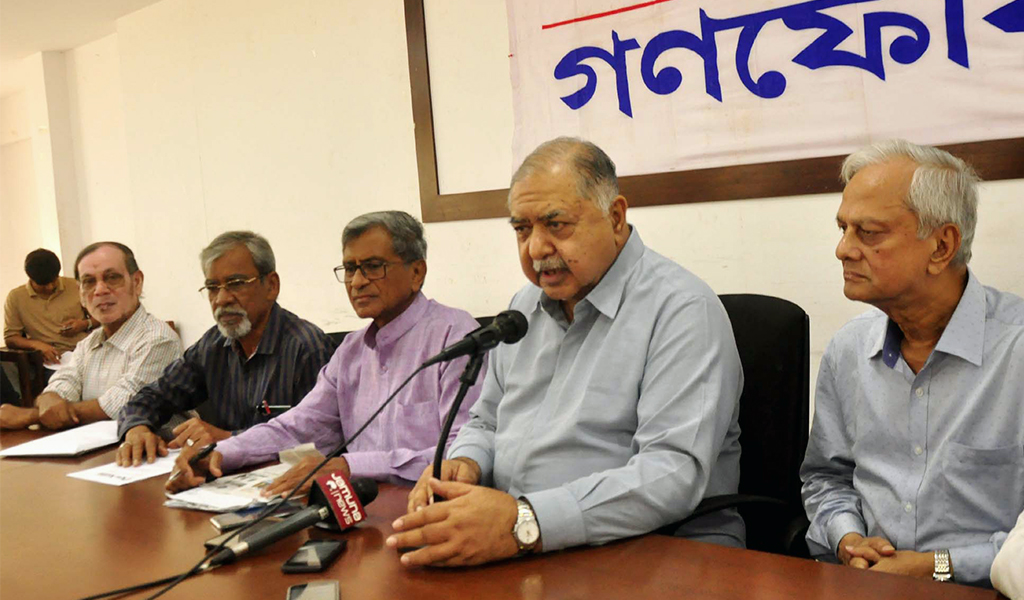 Bangladesh's upcoming elections could reshape the country for a generation
Predicting election outcomes is difficult enough in data-rich and stable electorates like the United States. With very little reliable polling data, and a history of at least one military coup roughly every decade, analysts covering Bangladesh's upcoming elections need to approach the exercise with humility and circumspection. This year, assessing political fortunes in Bangladesh may become even more challenging, as an aspiring political movement seeks to upend the dynamics that have shaped Bangladeshi politics for decades.
A recent national opinion poll conducted by the International Republican Institute (IRI) found significant support for current Prime Minister Sheikh Hasina and the Awami League, but it also showed some vulnerability. While 62 percent of respondents reported that they feel the country is going in the right direction, that's down from 75 percent a year ago and the lowest it has been in three years. And there has been an increase in the number of people who refuse to answer certain questions: 40 percent of respondents declined to say whether they thought political stability would improve or worsen, compared to 29 percent last year. But even with some drop off, the poll results should be reassuring for the governing party after weathering massive backlash over the response to transportation protests in August.
A new twist has appeared on Bangladesh's political scene, though, in the form of Kamal Hossain. A former Awami League minister, Hossain split off and formed his own political party, Gano Forum, in the early 1990s. In 2007, Hossain supported a military coup, declaring that through suspending elections, "the law has returned to Bangladesh." He is well known and respected in Washington, where in 2016 his daughter, Sara, was presented the Secretary of State's International Women of Courage Award. Last month, U.S. Ambassador Marcia Bernicat attended a private dinner in Dhaka where Hossain was also a guest.
For over a decade, Kamal Hossain has largely worked behind the scenes in Dhaka, proving a headache for the Awami League after they returned to power. Hossain's son-in-law, English journalist David Bergman, is an eloquent and acerbic critic of the Awami League whose op-eds on Bangladeshi politics have appeared in influential international journals including The New York Times and The Economist. Today, though, Hossain is moving into the spotlight as he prepares to contest elections expected later this year.
By himself, Hossain is not likely to have much of an impact on election outcomes. Bangladeshi politics is still largely driven by patronage, and, so far, he has little to offer outside of drawing rooms and diplomatic dinners. But Hossain is shrewd, and his recent actions, if successful, could change Bangladesh's political landscape for a generation…
To continue reading, please visit https://thediplomat.com/2018/09/can-an-aspiring-political-movement-upend-the-bangladeshi-elections/